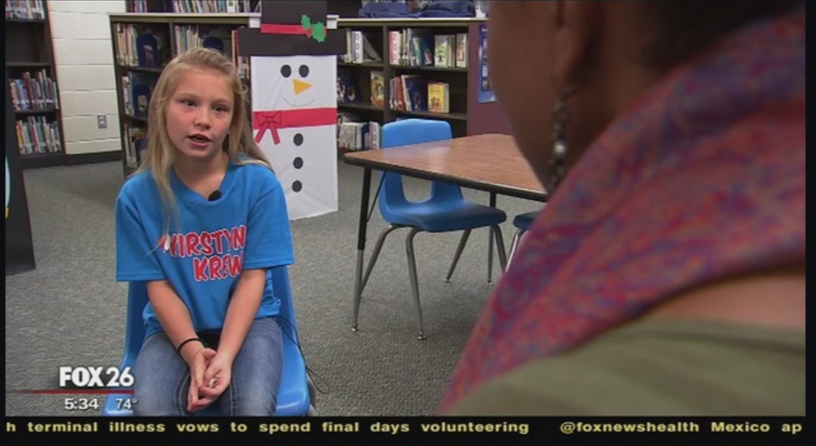 On December 09, 2015, Fox News covered Kirstyn's story. It can be viewed by clicking here.
http://www.fox26houston.com/news/56678364-story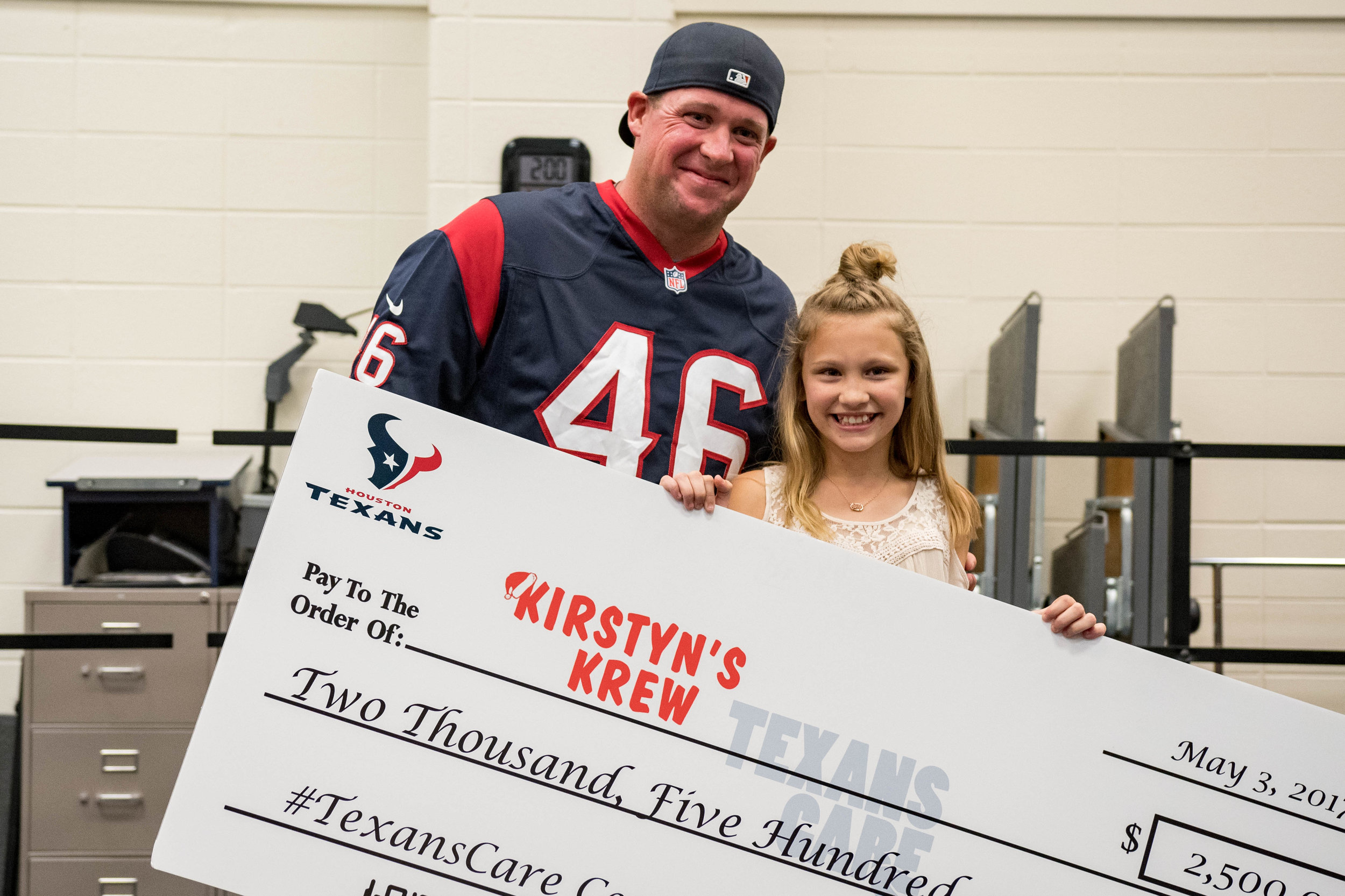 TexansCare 2017 donation!
Kirstyn won a $2500 donation from TexansCare with a surprise visit to her school from Jon Weeks and a giant check!
Kirstyn had the honor of introducing a video at the 2018 Hearts of Hope luncheon benefitting HCPS where Jim ("Mattress Mack") and Linda McIngvale was honored for their contributions to our community. Frank Billingsly was the keynote speaker and was fantastic! The gorgeous Dominique Sachse was the emcee. Thank you HCPS for featuring Kirstyn! KPRC did a story on Kirstyn and you can see it below!
Kirstyn spoke in April of 2018 at a Child Abuse Awareness/Prevention event at the Houston Children's Museum. She shared her story and mission with many people.